Interested in working on exciting, leading-edge technologies? ObjectSecurity is hiring. We are looking for world-class experts to join ObjectSecurity LLC's talented team!
We are always looking for talent!  Want to work on seriously cool tech with us? We are on a growth trajectory. Funded by the Navy, Air Force, DHS and others, we research, develop and commercialize cutting-edge technologies that are at the intersection of cybersecurity, AI, OT, supply chain risk and more – involving binary analysis, vulnerability assessment, machine learning, and much more! We are looking for flexible, fast learners who are excited about the tech of the future!
ObjectSecurity is The Security Automation Company – we are an innovative small business that is changing how organizations manage risk and cybersecurity. We focus on vulnerability assessment automation, supply chain risk analysis automation, trusted AI, and security policy implementation & testing automation. Our customers include large enterprises and governments. We have won numerous prestigious awards over the years, including being named a "Cool Vendor" by analyst firm Gartner. We are looking for great software engineers who share our company culture: we are a results-driven, transparent team of creative thinkers who work with integrity, ethics, and responsibility and have fun. We are committed to delivering the best results to our customers, partners and the global community.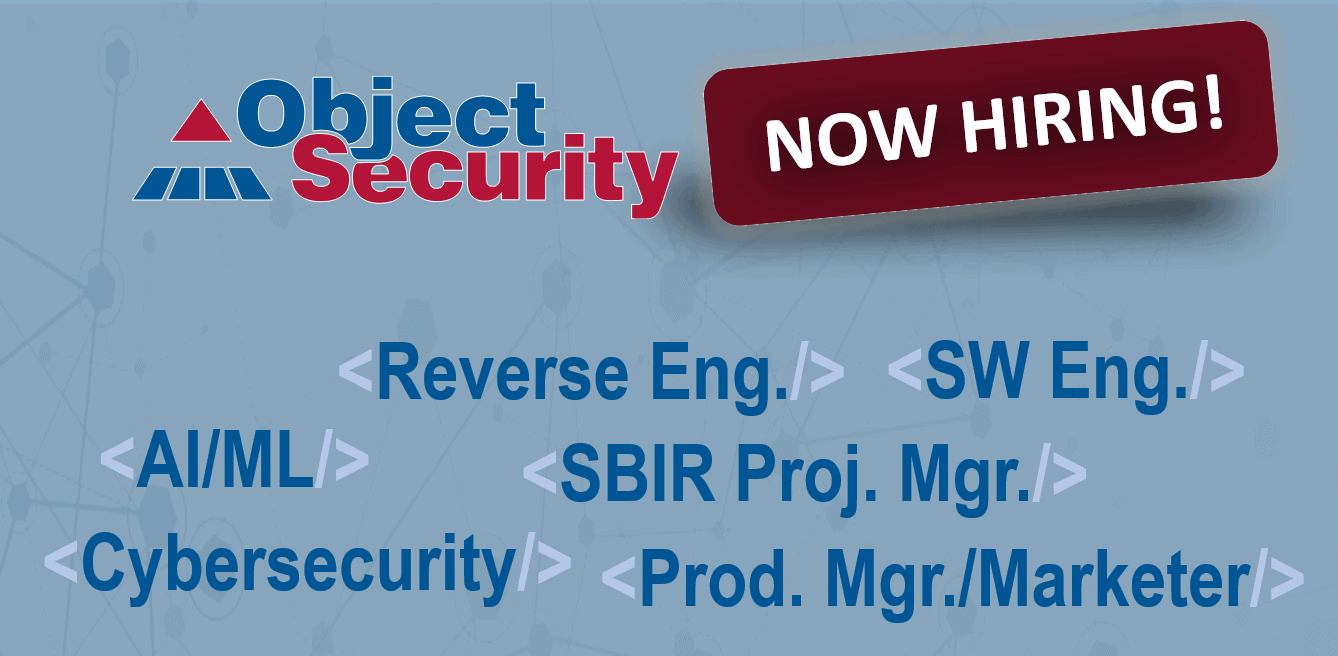 1. Employment
Note that some of these positions allow remote working:
Senior Full-Stack Software Engineer
Senior 5G, DSP, FPGA Expert Engineer
Senior Binary Vulnerability Analysis Expert
Senior OT/ICS Cybersecurity Engineer
Follow ObjectSecurity on Linkedin and learn about our latest product updates and innovations – or browse the products section on this website.