(2/24/2021) ObjectSecurity is happy to announce that our poster "Automated Vulnerability Assessment for Embedded Systems" won the Best Poster award at the 28th Annual Network and Distributed System Security Symposium (NDSS 2021) (hosted by the Internet Society). The poster describes current R&D and prioritization at ObjectSecurity to develop a portable, offline, automated firmware vulnerability assessment tool for embedded systems.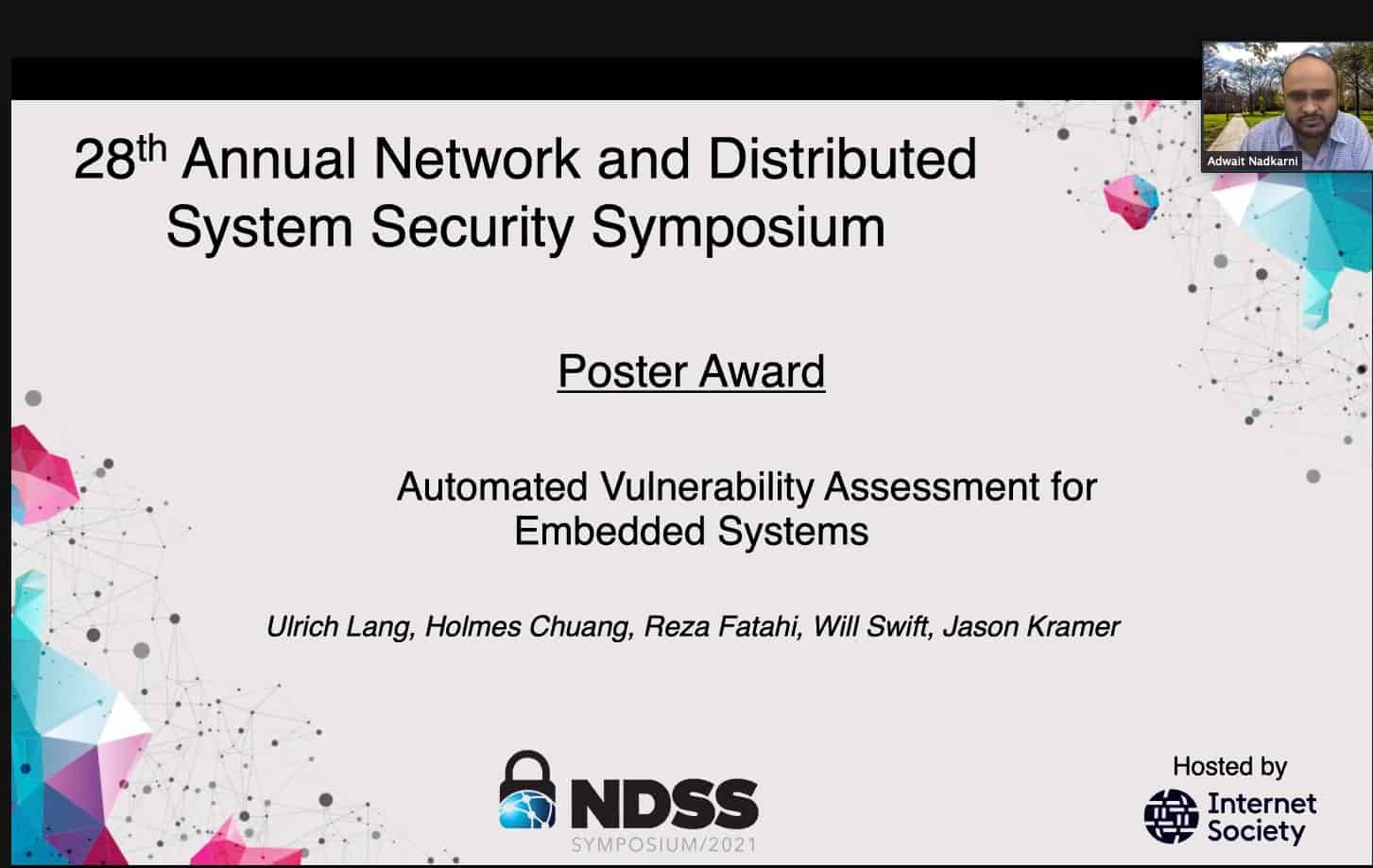 The scientific award was announced during the conference, and was published on Twitter by NDSS 2021.
The poster is publicly available at the NDSS website.
The described work is partly developed under a multi-year R&D contract.
A demo video explainer is available online.
A pre-release product is available for selected trial customers.